Best Drag and Drop Page Builder WordPress Plugin with No Monthly Fees
Best Drag and Drop Page Builder with No Monthly Fees
There are a lot of drag and drop page builders out there
these days.


What is the Best Drag and Drop Page Builder with No Monthly Fees?
Some popular ones like Leadpages which are web-based meaning you log into their website to access and make your pages.
So they control all your content.
If they disappear or go down you lose all your hours and hours of hard work.

Leadpages are a reputable company but others are not.
However they still charge a pretty hefty monthly fee.

For some that is fine and they like the ease of use and don't have to worry about the tech stuff like setting up your website, hosting to create your landing pages, sales pages, optin pages and funnels.
The learning curve is not too hard if you have an overview of what are trying to setup.
WordPress Plugin with No Monthly Fees
This wordpress plugin Instabuilder 2.0, is for those who do not need yet another monthy fee.
Also for us that know how to add a plugin in the admin /dashboard of your wordpress
website. Which is not hard.
Best Drag and Drop Page Builder with No Monthly Fees
Check out the video above to see how Instabuilder works and what a great plugin drag and drop page buidler it is.
Really easy to use as you can see in my review video of Intabuilder 2.0 demonstration and peak inside how to use Instabuilder to build your pages for your funnels or a simple optin page using video or whatever you want.
There are plenty enough templates 100+ and you can also easy edit those or make a custom one from scratch.
Intabuilder 2.0 is Mobile / Tablet Responsive.
Your SEO is covered with easy areas to drop in your facebook pixel, google tracking scripts etc.
You can insert JavaScript and CSS code here (e.g. tracking code, etc).
Head Scripts, Body Scripts, Footer Scripts etc. (see Pic's Below)

And a lot more :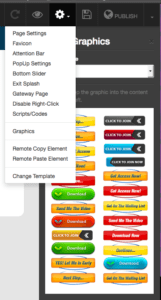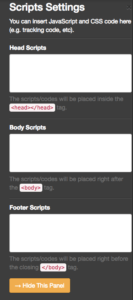 An Easy-To-Use Drag and Drop Software Creates All Your Landing Pages In Mere Minutes Without Expensive Fees!
The only drawback of this page builder WP plugin is I did have a small issue with a theme I was using.

It was causing a small conflict however once I change out to another theme that solved that issue.
Overall if you don't want to pay a monthly fee and keep 100% or your business in your own hands and control,
we highly recommend Instabuilder 2.0 as the best drag and drop wordpress plugin with no monthly fee,
as we use it on multiple sites and it has made life a lot easier.
And you can't bet the one time cost.
There is an option to take the upsell with the funnel included as well as more templates,
but you do not need it to use this page builder to the max.
Frequently Asked Questions
Q: Is InstaBuilder 2.0 a monthly recurring service to use the system?
A: With InstaBuilder 2.0, there are no monthly commitments. Your investment is a one-time fee and you can use it for as long as your website stands!
Q: Do you provide customer support for InstaBuilder 2.0?
A: Absolutely! Our friendly support team are available if you need any help with using InstaBuilder.
Q: What about updates?
A: Your purchase includes 1 year of support and updates. After 1 year, there is an optional renewal ($37/year) if you want continued support and updates. But if you dont want updates after the initial year, there are absolutely no ongoing fees.
Q: What are the requirements to using InstaBuilder 2.0?
A: You only need to have WordPress installed on your website. Installing InstaBuilder 2.0 is easy and a PDF as well as video tutorial is given for you.
Q: I already own InstaBuilder 1.0. Do I need the new InstaBuider 2.0? What is the difference?
A: InstaBuilder 2.0 was built on an entirely different source code engine than its predecessor so you can consistently outperform your competition. The newest incarnation is packed with several cutting-edge features not found in the first version.
To check out the Best Drag and Drop Page Builder with No Monthly Fees
More INFO: Check Our REIVEW SNEAK PEAK Video

CHECK OUT OTHER REVIEWS ON OurBestiDea.com/Reviews.